Wedding First Dance Lesson
Many years ago, I was shy, awkward, but deep down wanted to learn to dance. One day I got the chance and have been dancing and now providing dance lessons ever since. Don't worry if you have two left feet. Mine are both right! Watch, learn, and amaze yourself… in only one hour.
It's a wonderful feeling, when the music starts and you know EXACTLY what dance it is, how to do it, how to lead or follow and to enjoy yourself, your partner and the applause from the sidelines as you trip the light fantastic.
Private lessons are for one or two people. Group lessons are for small groups of 4-12 people. We recommend that you get a group of friends together and form your own private group, so you're with people you already know and the chemistry is better. The larger the group, the lower the cost and the more fun you'll all have.
Just For the Fun of It
Are you Single? Looking for Mister or Miss Right? Got two left feet? Learning to dance will boost your confidence, self esteem, poise and grace – Become a Social Magnet! As for those two left feet: mine are both right, so follow, learn and enjoy the experience, step by step.
At Perpetual Rhythms our belief is that dancing should cause more relief than it does stress. All it takes is the willingness to learn to have fun while moving to music rather than feeling nervous!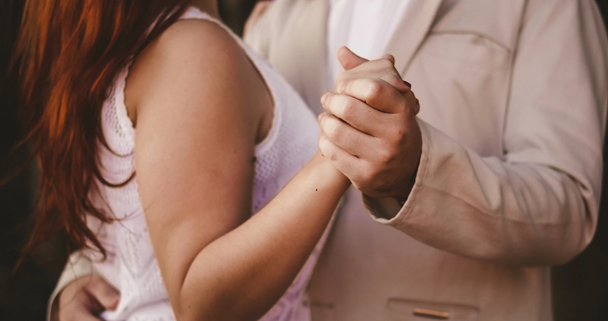 Corporate Event Ice Breaker Dance Lesson
Corporate events often present opportunities to fortify business relationships and well as friendships. Knowing how to dance in any setting can show many things about you, including how you are inside and outside of the office. Having the confidence and energy to dance at corporate events shows the people you work with or want to work with that you are able to fit in any setting.
If you are interested in learning some tricks that will help out before your next event, contact us in the form below.